OUTDOOR LUXURY PARTIES DURING COVID-19
Don't let COVID-19 stop you from celebrating. At EVENTI events, we have been working hard to innovate and develop solutions for you that comply with Government social and physical distancing guidelines.
On the 1st June 2020 the Government published new guidance, allowing people to spend time, in private gardens and other outdoor spaces, in groups of up to six people from different households – so long as social distancing guidelines are followed.
With this in mind, we've tailored our event planning services to allow us to transform large garden areas into spectacular spaces for socially distanced outdoor parties. Perfect for you to enjoy with close friends and family. This can be scaled up to larger group sizes when the restrictions are eased further.
Your party, fully organised, installed and designed by professionals, with no contact and no waiting staff, and the best part – we come and take it all away and clear up afterwards!
COVID19 COMPLIANT PARTY PLANNING
Our exciting new service is to transform your large garden and home into a magical party venue for your household.
Our full end to end luxury planning service includes:
A dedicated professional party planner and artistic designer who work with you remotely and make all the arrangements on your behalf.
Our small experienced installation team to transform your garden into an uber-cool party space, totally contact-free
Professionally prepared, high-end food, ready for you to cook and assemble as and when you wish to enjoy the garden space
A fully stocked 'help yourself' bar, including a range of drinks selected by yourself e.g. pre-made cocktail mixes, with all glassware provided
We can even provide a fully decorated dinner table, with crockery, cutlery and table décor such as fresh-cut flowers
Entertainment items such as a pop-up cinema (complete with popcorn stand for movie time), temporary hot tub for champagne spa evenings and activities to keep the kids happy for the weekend such as bouncy castles
Then we add the final flourish and finishing touches to transform your garden with outdoor decor and beautiful lighting to bring the space to life ready to enjoy for the weekend!
The objective is so you can enhance and enjoy the outdoor space you have without having to leave home and make any arrangements yourselves and share this with your loved ones, stress-free.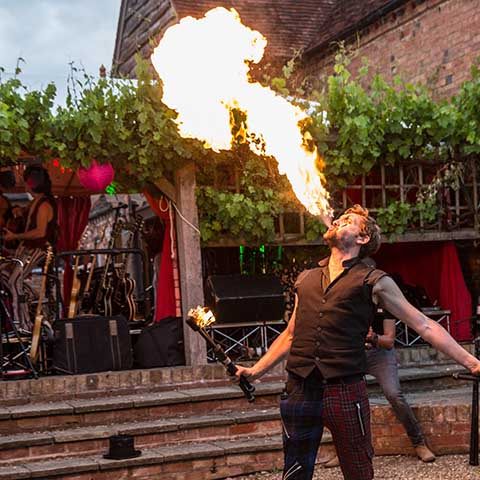 COVID19 OUTDOOR THEME IDEAS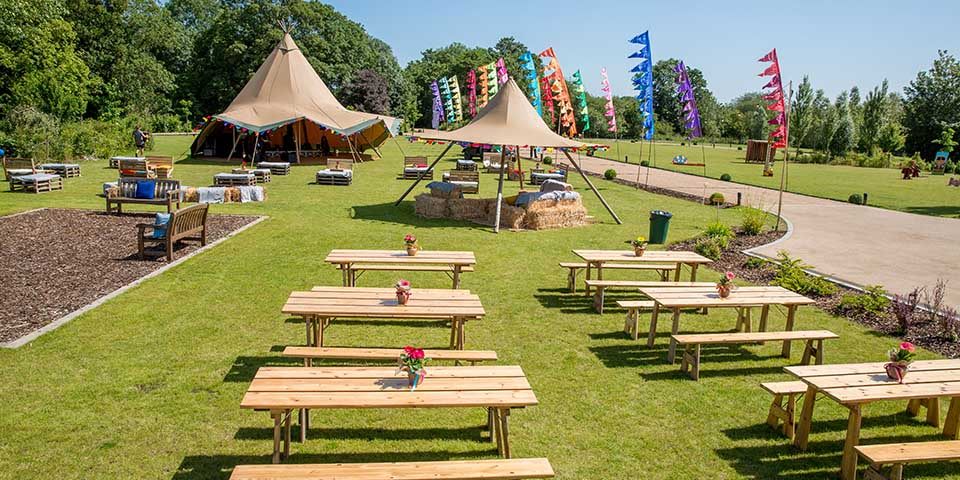 We enjoy an excellent reputation for parties and events that have a real wow factor and high production values.
Our COVID19 events are designed to deliver exactly the same so that you can still have a brilliant time even with smaller guest numbers.